Doctor – "Tell me what happened"
Me – "Well, about 8 miles into a race, I punted a rock…well, it didn't move, I did…and fell hard.  Landed backwards and perpendicular to the trail.  I tried to run it off, but downhills hurt too much.  Figured I could hike uphills, but that hurt worse.  So I toughed out 3 miles to get to the next aid station and dropped.  Now I'm here"
Doctor – "Well, the good news is that it's probably a stable fracture…you did put 3 miles on it"
I was given a 2-4 week 'return to activity' estimate at urgent care for a non-displaced big toe fracture.  That was modified to 6 weeks after meeting with an ortho doc.  Determined to show those doctors they don't know what they're talking about, I read every 'self treatment' tip for broken big toes.  I tried to overdose on tumeric, went mineral-heavy in my diet, thought happy thoughts.  It worked…after 5 weeks and 4 days I was back and running.  Take that, science!  In all seriousness, the big toe does everything…and there's nothing you can do to help it.
So my original 24-week training calendar now had a 6 week hole in the middle of it.  I had to pull out of the Never Summer 100k, as it was the week after I was cleared to run.  That left 10 weeks to get into some kind of shape for The Bear, but factoring in a mini-taper that brought it down to 8 weeks.  My brilliant plan was to start out with 20 miles the first week and increment up by 10 miles per week until I hit 80.  There's a reason you don't see that training plan recommended…anywhere.
Things went 'okay' through the 50-mile week (ignoring the bloody knee fiasco from a snowy 14er descent).  Then I tried to squeeze two 20+ mile runs too close together and wound up (lightly) rolling my ankle 3 times on a modified High Lonesome loop (I also got lost on a cloud covered ridge, descending the wrong way for a bit…then took a wrong turn and fought through a swamp rather than wading through a little bit of crystal clear water).  Felt fine as I went to bed, but the next day I could barely walk.  Perfect, 5 weeks to get this fixed.
New plan: high suffering, low miles.  With a still-healing ankle I volunteered to help Knotts with his Nolans attempt (you don't need a healthy ankle to fight off-trail scree/talus/etc, right?).  The day before I was supposed to pace from Elkhead Pass to La Plata I got sick with a nasty sinus infection.  It wasn't any worse on pace day, so I joined in the 'fun' from Elkhead to Winfield.    Including the hike-in, that was 9 hours to cover 17 miles and 7.8k climbing…high suffering, low miles.  
The following week I traveled for a wedding in Wisconsin.  Despite the jet-lag I put in an awful 27 miles once I got back to Denver.  I neglected nutrition.  I brought a jacket instead of extra water (10% chance of rain, 18 miles to a water filter source with a high of 90°…better grab that jacket).  But hey…at least I had an excess of self-induced suffering.  That marked the beginning of the taper.  I had put in a high-mileage week of 59 miles, with a long of 27.  What could possibly go wrong with running 100 and gaining 21k?  
Cut to driving out to Logan,UT with Rick and Julia.  I knew I wouldn't get much sympathy during the run, as both had survived the mud-pit of Bighorn earlier in the year (case in point…I told both of them that I'd had a sore throat for the past two days, Julia opened Rush's "Tackle Box o Pain" and showed me ~100 Ricola drops, along with medicine to put fluids into a body OR stop fluids from leaving a body…okay then, that excuse won't work anymore).  The pre-race meeting was just me practicing my "no, I'm not freaking out right now" face.  Made small talk with Len, Dan, and the other RMRs there to aid in the idiocy.  Then we had nothing else left to do but go to the AirBnB and do nothing.  
My super-thorough drop bag plan was scrapped, as it seemed easier for the crew to just bring everything with them.  My super-thorough pace chart was brought into question while discussing splits vs goal time with Dan over dinner.  I unpacked/repacked bags too many times, opting to bring my headlamp in from the car as to not have any thermal-cycling effects drain the battery (nerd).  Set the alarm for 4:10am and called it a night.
Five (not so) glorious hours of sleep later I woke up and stumbled around trying to remember what I had planned to eat and where left my race start clothes.  A short drive later, followed by a missed bathroom opportunity because I picked the wrong line, we were running.  The initial climb was shockingly mild, even runnable.  Unfortunately, the missed bathroom break forced me to slip back in the pack and get stuck in a slow conga line until I finally broke free at ~6 miles.  
Arriving at the first aid station I was already 50 minutes ahead of plan (maybe Dan knew what he was talking about).  A short climb after the Logan Peak AS and I was on the first downhill that would eventually spit me out at Leatham Hollow where my crew would be waiting.  The views were incredible on this stretch, lots of Aspen/Maple covered single track.  I also fired my opening salvo in "inappropriate things to say to other runners" with a gem, "Is that a banana in your pocket or are you just happy to see me"…to a girl running with a Salomon pack with a banana in the kangaroo pocket.  She played along, responding "I wish I could say it's just a fake banana, and I'm fishing for the comment".  Perfect.
Rolled into Leatham over an hour ahead of schedule.  I joked with Rick and Julia that I wanted to come limping in just to see what they'd do, but didn't want to be the boy who cried wolf (also Rick ruined it because he was waiting up the trail for me rather than in the parking area).  Sock swap, food swap, some real food, and I was out.  
Cue douche-grade uphill with some flat spots on a road up to Richards Hollow.  I was a bit slower than expected, I'm guessing it was the warming temps and feeling the effects of the initial climb/descent.  At the AS I saw some banana bread, and in typical ultra-brain-stupidity went "ooh…that looks good", but then failed to grab any before leaving.  
Again, more mild climbing that even I considered runnable, had I not been running a 100.  It was during this part I noticed what would be the pattern through the whole race.  I would pass a bunch on the uphills (while not getting passed myself) and then get passed by a few people on the downhills.  I cruised the uphill and shuffled the down until I got to the next AS…Right Hand Fork!  Oh wait, I had completely forgotten about Cowley.  I walked in, realizing I never grabbed the extra CarboPro mix from the crew at Leatham.  I was now 1:15 ahead of schedule, so my food calcs were more than valid.  However, the simple fact that I couldn't mix a CarboPro resupply kicked my lizard brain into 'rationing' mode.  I grabbed an extra granola bar (that I wouldn't eat) and carried fig newtons by hand from the AS (that I would eat).  It makes sense that I would hit my first low shortly after leaving, as I hadn't hit the 50k mark in a run in over 6 months.  
Now, this low was pretty amazing.  I don't remember the song playing on the iPod, but some tertiary-mental-association cued the following internal monologue::
Me – "Hey, remember that time you got rejected in high school?"  (FYI…this was a deep-track, b-side rejection)
Also Me – "You're right, I fail at everything"
Whoa…time for a new song.  Ghost-DJ Steve Jobs then hit me with Toto's "Hold the Line".  Have you ever gone from almost crying to playing air guitar…to Toto?  I have.  I then had a mini fantasy of how great it was going to be crossing the finish line.  Holy crap, this was mile 35ish…
Needless to say, when I rolled into Right Hand fork I had a bit to talk about.  I told Rick and Julia about my overly-emotional response to Toto (a bystander asked if it was to "Africa"), which is likely why Rick asked me if I wanted him to jump in at Temple Fork (mile 46 instead of 53).  I said that would be in direct violation of Pedatella-rules and I'd be fine.  After shoving some food down, swapping socks, loudly announcing 'sexy time' while applying body glide, and grabbing extra food to calm down the lizard-brain (that I wouldn't eat and just carry to the finish)…I was off.  
Now, I knew the next section of trail because I had paced at 2016's snow-mud Bear with Pete.  Again I resumed crushing the grinder uphills.  I passed another girl who was also crushing the uphills, when she asked "hey, what do you think about those Puregrits?"  Now, I have recently been in a bit of an existential crisis because the latest version of 'my' shoe…isn't good.  I was running in the 4's, and I responded "they're good for about 50k".  This was at mile ~40, and I did not have the mileage/calluses on my feet to deal with the minimal-ness of that shoe.  My forefoot was in the beginning-stages of hamburger meat, and it would just get worse..  After a little more shoe talk, we parted ways.
I started leap-frogging with a couple that was running together (which always fascinate me…because I don't think I could do that).  Every now and then one would give the other a little 'encouraging' pat on the butt, or a little side hug.  Submission two in 'inappropriate things to say' was "I wish I had someone to feel me up".  Thankfully they laughed, and we all agreed that nothing was off limits after 45 miles.  The three of us got mildly lost on the downhill to Temple Fork.  I offered to split the blame 60 (them) – 40 (me) because they were in front.  I felt that was fair, since I told them they could divy up that 60% between the two of them however they wanted.  They didn't laugh at that.  Can't win 'em all.  
I rolled into Temple Fork ~1.5 hours ahead of schedule.  I told my crew not to come here, as it was a complete madhouse.  Too many people, too many cars, and some angry locals trying to get into the backcountry with their RV (who didn't seem to mind almost hitting me as I weaved through traffic).  Everything seemed to slow down leaving the AS, like Will Ferrell's character getting shot in the jugular with a tranq dart.  I remember saying "I like you, but you're crazy" as I crossed the road to start the climb up to Tony Grove.  
The uphill to Tony Grove is steeper than the other climbs, but I still made good time and passed most people.  There were a couple of guys I fell in line behind, as it seemed I just didn't have the legs to pass them.  As we worked our way up two cows decided that rather than moving off-trail they would just move uphill ahead of us.  The lead guy went into cowboy mode, clapping his hands and making noise to move them along.  After the cows got their mileage in for the day they finally broke off the trail, allowing us to continue uphill in silent misery.  We arrived at the jeep road before dark, and the two guys split off to take a breather.  That made me feel better, since I had just assumed I couldn't pass them because my moment of reckoning was coming.  
I almost made it to the top of the climb (it's a downhill into Tony Grove) before I pulled out the headlamp and jacket.  After getting a little lost on the downhill through some questionable course marking and downed trees, I rolled into Tony Grove ~1.25 hours ahead of schedule.  
Rick and Julia were setup right at the entrance to the AS with a chair ready and bag partially unpacked.  I spent a bit more time at Tony (25 minutes) as I changed into a long sleeve shirt, grabbed more science food (Julia's term for gels and bars), sock and shoe swap (my feet were done with the Puregrits and ready for the stiffer Mutants), put pants on, was force fed by Julia (who was basically the trail mom' the entire race by not letting me leave an AS without finishing what I was eating), and joked around with the crew/bystanders.  I used some Family Guy phrasing to describe the runner/cowboy as "beating steers off with both hands", and right before Rick and I left for a romantic evening run said "hey guys, I just forgot my sister is on fire" as we all laughed and pinky waved to each other (on the drive out we listened to Comedy Central's satellite station…refer to Big Jay Oakerson's track "Dicks, Pt. 4" for more information).  
I was pretty happy to finally have some (indentured) company as Rick and I left.  Unfortunately for Rick…I kind of mentally checked out.  It was ~9 miles to the next AS, and I was 'with it' for maybe 4.  We passed the time by scream-quoting movies, tv shows, and comedians with a couple from Fort Collins for a little.  Rick did his best to call out 'feeding times' but I just stopped paying attention.  The night got cold, the climbs were never ending, and eating was just an annoyance (plus in my haze thought Rick was lying to me…you know that classic joke where the pacer tries to get the runner to gain weight while running…not falling for THAT, Rick).  
My headlamp died as we were heading downhill into Franklin (~40 minutes ahead of schedule), but I was able to navigate using the trusty Fenix LD02.  I don't remember much at Franklin…other than being confused by seeing a hot dog cart that was serving soup.  Mixed some new CarboPro, swapped out the headlamp battery, and we were out.  The next section of trail shall just be known as "5 miles of uphill complaining".  It was cold.  The trail markings sucked.  Every time you thought you were done with the climb it would slightly turn and keep going. And while I was still moving fairly well I was giving up all the time I had banked earlier.  
We came across Logan River AS by surprise (~20 minutes ahead of schedule), since both of us forgot about it.  I dragged a chair out of the way-too-warm tent (commenting "not gonna fall for that" to the volunteers) to adjust my pack and shoes…and avoid being near a runner who had just made my hit list for a comment made as we entered the AS.  
We left the AS, successfully crossed the river without falling in, and started up another grinder.  I was still moving well, and Rick got me to move faster by pointing out that my new-arch-nemesis was just ahead of us.  Unfortunately for Rick, that resulted in not only me passing the guy, but also putting a gap between Rick and myself.  Luckily the trail flattened out a bit and Rick was easily able to catch up.  I then complained for ~2 hours about how I was now behind schedule, only to then have my wake-up-alarm go off again…which did nothing to lift my spirits.  Rick did his best by playing music, with a play list that included "I would walk 500 miles" and "Jumper" (which I threatened to kill myself to), and trying to get me to talk (as I stopped talking ~3 miles from the Beaver Lodge AS).  He gave up on conversation and just asked yes/no questions like "Do you want me to keep playing music?".  "Blerg."  "Do you want me to lead for a little?"  "Hrmphg."  I think I just complained that he didn't have Wilson Phillips "Hold On" on the play list.  
Before long we were on the paved road which eventually turned off towards the lodge.  We walked inside (~25 minutes behind schedule) and there was a bit of carnage on display.  Some runners trying to rehydrate, others warming up, some laying down and napping, etc.  Julia was there to resume trail mom duties by forcing me to eat and helped swap out socks and science food in the pack.  I was surprised to see Colleen and Dan there, and kind of laughed when Colleen said I was looking pretty good…only because I was seeing double.  After eating  soup like a duck (no chewing) I put on a new jacket after Rick informed me the 'maybe' storm was a 'definitely yes, and it'll be early' storm.  Great, time to go.  
Julia and I left with Colleen and Dan.  Julia…was way too happy to be out there.  I remember her taking off on an oh-so-light jog only to turn around and see me fast walking.  She tried her best to get me to wake up…but I spent most of the time slow-blinking my way up the hill.  Also, my stomach decided that multiple gallons of soup without any solid food was a bad decision…so any time Julia would start a story I would have to jump off trail to take care of things.  I continued to complain about the course markings, without fail any time there was a split in the trail (where the two sides would re-join) the markings were ALWAYS on the awful side.  
We made it up to Gibson Basin (~45 minutes behind schedule) in the morning twilight and were informed that we were in the top 50% of the field.  I responded with "I thought I was in 10th" as I shoved some saltines (that Julia told me to eat) down.  The volunteer answered "well, if you pass that guy you'll be in 9th".  Awesome.  
We left Dan and Colleen at Gibson and kept working our way uphill.  We passed a few people as Julia bounced around telling stories while I just mumbled.  I started to wake up a little bit on the downhill to Bear Creek, just in time to hear Julia's "honey badger don't give a f&ck" story.  I think the combination of sunlight and absurdity were the perfect awakening binary compound.  I was still struggling with hamburger feet, but we eventually made it to Beaver Creek (~1 hour behind schedule).
I would like to thank pancakes for powering me through the last 11 miles of the race.  By this point I had basically stopped eating (good thing I still had the extra food I grabbed at mile 38) between aid stations and was just putting down water and CarboPro.  At Beaver Creek I swapped socks, announced sexy time while applying body glide, and put a dent in the pancake supply (helped by Julia not letting me leave until I finished my breakfast).  
We left Beaver Creek and I was back to fully awake.  I was still flying past people on the uphills (by 100-mile standards) when the storm finally hit.  It was unpleasant, and the trail went from tacky to peanut butter, and then back to a manageable average…but never tried to rip the shoe from my foot.  Something in me just decided that my feet weren't allowed to be uncomfortable anymore and I managed to run a good amount of the downs and flats.  While my feet weren't allowed to be uncomfortable, that didn't stop the rest of me from complaining.  I think I said "I bet we have to go up that bullshit hill too" about 10 times (and I was right every time).  After running enough bullshit hills in a pretty healthy rainstorm we hit Ranger Dip (~40 minutes behind schedule).  
This was the last crew-accessible AS before the finish, and Rick was there to grab all the nighttime gear.  Since I had stopped eating between aid, I had plenty of science food to get me to the finish (I may have eaten one gel for the last bit).  I was instructed to eat more pancakes (by Julia) and bacon (by Rick) as I swapped socks for the last time.  The volunteers there informed us that the storm was just going to get worse, so I threw on a poncho and left with Julia.  
Now, it's pretty damn rare that you get accurate mileage estimates from the AS volunteers.  The dude at Ranger was dead on with ".8 miles to the top and then it's all downhill."  After a steep .8 miles we topped out and then started working our way…across rollers.  That son of a …I guess volunteers are required to lie about half of the stuff they tell you.  At least we managed to outrun the storm, as we were able to take off the rain gear for the remainder of the race.  
We dealt with the rollers and finally started downhill.  It was just steep enough to be really painful to run with ruined feet, so I fast walked/shuffled as best I could.  That's when we heard some people yelling behind us.  In an instant I took off running, oh hell no I wasn't getting passed now (I was also abiding by the Emily Royal rule by not getting passed in the last ⅓ of the race).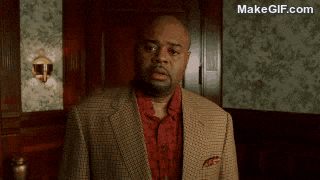 The downhill hurt, but the views of Bear Lake were pretty awesome.  I had to switch back and forth between a shuffle and run to deal with the rutted/steep/muddy trail.  We passed a few people and finally made it down to the road when the trail turned…uphill.  The person who had yelled at us from earlier had caught up so I put the hammer down and went all out for the climb.  I joked with Julia that I was glad the hill ended when it did, because I had nothing left.  
We started downhill, and I was able to run.  Julia did as a pacer should and slowly increased the pace until we were running downhill at sub-9 pace (we touched 8:30 for a bit).  We joked about how much the people walking it in hated us as we flew by.  You could see them turn around, see us, try to start running…and then give up.  However, in accordance with Pedatella-rules, this is a race and we were not at the finish.  So we continued to run downhill, and it hurt.  We passed a guy taking pictures who informed us that we were maybe a mile away from the finish.  I was running like I only had a quarter mile to the finish.  Luckily I was able to feed off of other racer's hatred of me to finish my second hundred miler, running, with a time of 30:46…34 minutes behind schedule.  
I joked that I guess I can consider myself a hundred-miler, since anyone can get lucky once for 28 hours…but not twice for a combined total of 59 hours.  We hung out with the other RMRs at the finish, and by that I mean I shivered in a sleeping bag while everyone else ate food.  The storm we had outrun from Ranger Dip showed up for a few minutes, but for the most part I just zoned in and out of consciousness while shivering.  It was amazing.  
Unlike Bighorn, nothing went according to plan in the training or actual race for The Bear.  However, that apparently didn't matter.  I was stubborn enough to just keep moving forward, regardless of whether I was laughing, almost crying, or shouting inappropriate things to runners or spectators…and somehow managing to run across the finish was a bonus I wasn't planning on at all.  Looking back I'm not sure how I made it through the night considering both Rick and Julia ran with me in down jackets…and I was wearing a long sleeve and a shell.  And apparently I've become a mud connoisseur, because I've definitely fought through worse.  
A note on my comments regarding trail markings.  We were told at the pre-race briefing that there were some down trees and other confusing parts.  While I was fully prepared with a map (that I referred to three times), the markings were below the low-bar that was set during the meeting.  It was running in the middle of the night and searching for a small tag/ribbon on a tree that *might* be marked every half mile, having tags be placed on trees that were 10-15 feet away from the actual trail, inconsistent markings of a turn vs a curve next to trail splits, markers always taking the worst-way around an obstacle…not exactly easy to do while you're half asleep.  The volunteers at every AS were absolutely amazing, smiling faces and super helpful throughout the entire race.  I would honestly repeat the race just for the atmosphere at aid stations…but those markers.  Rough.  
Wow, that's a long write-up.  Thanks to my wife continuing to put up with being a running widow for portions of the year.  Rick and Julia were on their game the entire time, whether it was making sure they were front and center at every AS to actually dealing with me on the trail…I couldn't have done it without them.  Thanks to the other RMRs (racers and pacers) out there who crushed it.  Thanks to all the volunteers and race staff for putting on a challenging/gorgeous race.  Thanks to the at-home audience for following along and sending words of encouragement before/during/after.  And I guess thanks to whoever actually managed to read all the way to this point.  
Now it's time to recover (fix the ankle and some hip imbalances) and get ready for lottery season…and then find another hundo to sign up for.  Stupid.